This summer, I've been connecting more with my roots—I grew up in rural Minnesota on 45 acres—and am being pulled back to the country life little by little. This summer has included several visits to Wisconsin, including playing a lovely barn show at an organic farm near Dane.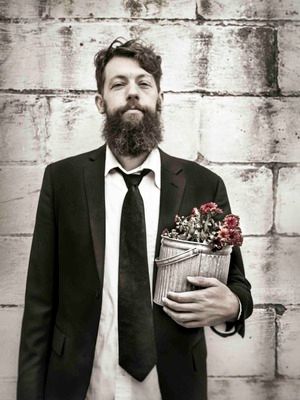 Today I'm heading back to Spring Green, WI to see my first show at the Shitty Barn. Two eclectic Americana artists are on the bill: Paul Fonfara (Painted Saints, Brass Messengers) and Jim White. 

I have yet to see Paul Fonfara perform since I've moved back to MN; I prefer songwriters who are a bit odd (or even really odd) and have a dark and/or quirky sound, so I appreciate his music.  He's an alumni of Denver greats DeVotchKa, 16 Horsepower and Wovenhand, and an incredibly talented composer, arranger and multi-instrumentalist in his own right.  Why he's not a huge star in the new folk genre mystifies me. Maybe because Fonfara choses to live in Minnesota.  At any rate, we're really lucky to have him (Check out 'Company Town' live from Cedar Cultural Center). 

And then there's songwriter, producer and artist Jim White, who rarely graces the north with his unique blend of roots music and philosophical (often sardonic) lyrics.  Pitchfork had an apt description: "all the comparisons that can be made to Tom Waits, Lambchop, Grandaddy and Vic Chesnutt will only tell a small part of the story. What all these disparate elements that White pulls together add up to is White's alone, a style with no real name, American as barbecue sauce on apple pie."  (Watch a live version of 'If Jesus Drove a Motorhome')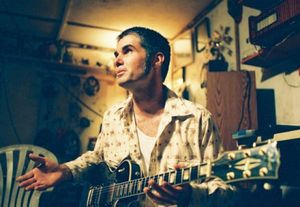 Several years ago, as a brand-new songwriter, I came across this independent music documentary by White called, 'Searching for the Wrong-Eyed Jesus'.  Admittedly, it sounds trite to say it changed my life, but it did change the course of my music.  The movie is a travelogue of sorts, dark folk song vignettes interspersed with eerie scenery and interviews of life in the south.  The film—and its soundtrack—introduced me to artists that have had a profound impact on my sound and songwriting: 16 Horsepower, The Handsome Family, Johnny Dowd and Jim White himself. 

White's film was a portal for me. It was C.S. Lewis' wardrobe, Lewis Carroll's rabbit hole.  One intriguing artist from the film led to another, who led to another, who led to another and so on. Somehow it tied me back to my country, Pentecostal upbringing in a way I struggle to explain. I saw how music—and life—could be married to the dark and light and all the grays in between. 

Live music is powerful magic. It has transformative, healing powers. And I need to be transformed. Tonight my church is barn in southern Wisconsin, where I can listen and learn and be moved by the spirit.

-Jezebel

P.S. Wanna see what I've been working on? Check out my new folk-psych music project, Bye Bye Banshee.