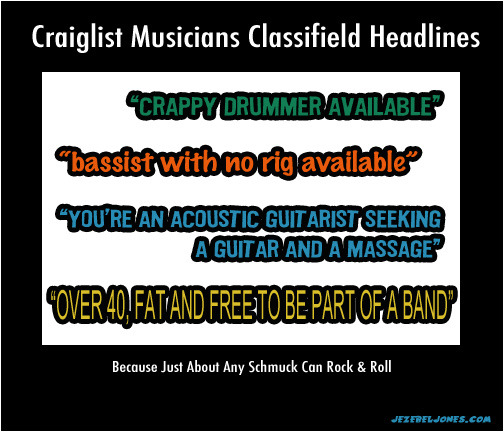 Howdy Folks--
It's been a bit of a shitty transition settling in to Austin. But luckily, laughter and live music are quite abundant here--thanks to old friends and new!
Tonight's laughs came from Austin's Craigslist Musicians Classified Ads...I had to capture a few of the headlines for y'all; hopefully they'll make you laugh, too.
Enjoy the graphic, feel free to share...
Peace & Love & Lots of Music in 2013,
-Jezebel