Music Discography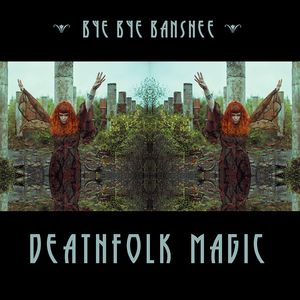 Bye Bye Banshee is a side project + new band by songwriter Jezebel Jones.
Bye Bye Banshee--is a musical exploration of death and grieving from a feminine perspective. It seeks to undo some of the fear associated with dying and to acknowledge death's purpose and place in our lives.  Inspired by magic, myth and folklore, Bye Bye Banshee employs a unique blend of styles to create a musical memento mori, a remembrance that life is fleeting and the mysteries of death will embrace us all.

Bye Bye Banshee's debut EP, Deathfolk Magic, was released October 5, 2018. Download/stream the Deathfolk Magic EP.
Psychopomps (from the EP Deathfolk Magic by Bye bye banshee)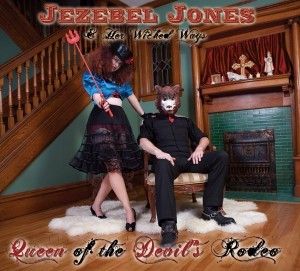 In late 2011 Jezebel Jones released "Queen of the Devil's Rodeo". This debut album showcases Jezebel's imaginative storytelling, sultry vocals and a talented roster of musicians from Minneapolis and Austin.  
The record draws from many genres including old country-western, jazz and gothic folk rock. Chris Riemenschneider (Star Tribune) " dubbed the music, "dark neo-twang", while Chuck Dauphin (MusicNewsNashville.com) says that the album is "...hard to classify, which might be why she has become a favorite at Amerciana radio". 
Download the song "Post-Rapture Blues" (explicit)
Download 'Queen of the Devil's Rodeo' - Free or Donate What You Can
Queen of the Devil's Rodeo (Explicit)
Jezebel Jones
Jezebel Jones is an emerging artist who spins her roots—lots of Pentecostal church-going, traveling and human observation—into modern tales of lecherous preachers, drunk & disorderly guitar players and untimely deaths.
Read more…
0:00/2:55

0:00/3:19

0:00/3:19

0:00/4:28

0:00/3:21

0:00/5:34

0:00/2:48

0:00/4:40

0:00/3:33

0:00/4:27

0:00/3:09

0:00/4:27