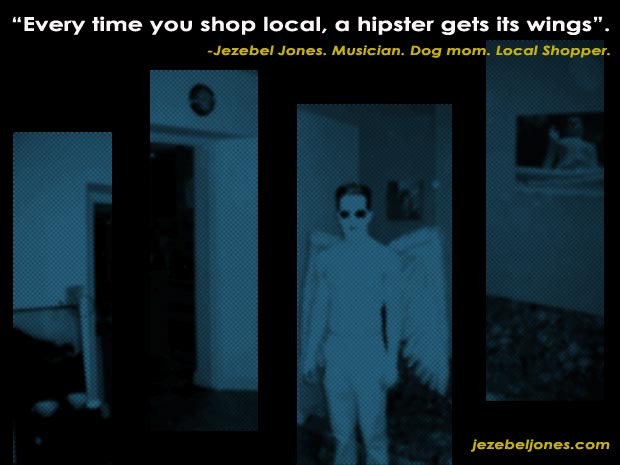 I just noticed the other day that I had nearly 6,000 hits on a crappy version of Real Life's 'Send Me an Angel" on YouTube.  Honestly, I'd forgotten how terrible it was.
I recorded a much better (and more bittersweet) version by candlelight the other night...
Video: Send Me an Angel performed by Jezebel Jones
.
Happy Holiday Shopping! Thanks to all of you angels for supporting small businesses, artists and musicians.
-Jezebel