Hi Everybody-
 
Just wanted to let you know that I'll be in town playing a few shows in the Twin Cities this weekend.  I miss Minnesota badly; I haven't been home in nearly 3 years.  
 
A couple of months ago, I moved to Seattle from Texas, but it hasn't been all sunshine and candy canes and unicorns. But then again, Seattle isn't really known for any of those things.
 
On the second day of my journey from Austin to Seattle, my dog "Z" keeled over suddenly.  After living several years with an extremely bad heart condition, he fell over, seized and then died in moments.  I couldn't revive him; instead I held him and cried until he went cold. His ashes lay in a box by my bed, along with the ashes of my first dog Hunter, who died only 9 months ago.  For 10 and 13 years respectively, they were my faithful companions. They still sleep by me at night.  Sometimes they visit me in my dreams. 
 
Both deaths have hit me very hard.  The loss of the second one was more painful because there's a huge void in my home.  They were my family—better and much closer to me than my flesh and blood.  The loss of their presence and love have brought a deeper, new kind of pain.  I know this is natural and realize that the grief will follow me through this lifetime (this excellent article on pet loss explains why).  

I still cry every day.  I miss their unique, beautiful souls; I'm not convinced we will ever see each other again.  So I wear mementos
—
lockets containing their ashes.  I write songs about them.  I draw them in crude form, inspired by Dias de los Muertos. I'm practicing my drawing, practicing my grief.  I'm memorializing their place in my life...and my place in theirs.
 
When the dogs and I nearly died in a house fire several years ago, I started really exploring what death means to me.  For much of my life, I avoided the scary aspects of Death by being "born again". The fear of dying and then going to hell was a driving force in my life, well into my 20's.  That same fear of impending death and judgment drives many of us in this American culture.  We're so afraid that we don't question our core beliefs
—
the beliefs that govern our lives.   Fear encourages obedience...and i'm not big on obedience.
 
Death has often been portrayed as mostly masculine throughout the ages. As the Grim Reaper, Death becomes a terrifying figure, an imposing spectre designed to frighten the masses.  But what if Death was not that way at all?  What if Death was a beautiful, mysterious woman? What if all aspects of death were tied to the feminine divine?  How might we live our lives differently?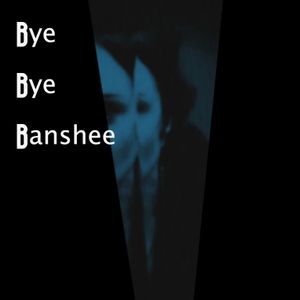 My new project is very personal—it's an exploration of this concept, but it also represents growth in my writing and musical sensibilities.  I started this alternative "career" path fairly late in life, but I'm trying to make up for lost time. This latest project—Bye Bye Banshee—is all about death. And also remembrance.  For those interested in the beginning stages of music, rough demos of this new project are available, below.
 
I'll be debuting some of these new tunes this weekend when I open up for the freakin' amazing Rasputina Saturday night Aug 22 at the Turf Club in St. Paul.  I'll be backed by some of the members of my former band (Jezebel Jones & Her Wicked Ways) and it'll be great see so many friends
—
especially those in the local music scene
—
who have been incredibly cool and supportive these past several years.
 
I'll also be doing a solo old-school country set at my favorite record store of all time, Hymie's Vintage Records (Laura and Dave are the BEST) and also playing a solo show at the Nomad on Sunday night Aug 23 with my talented friends Blood Brother (Philip Westfall's one-man band) and the ever-evolving Swallows.

View details for all Twin Cities shows.
 
Some of this music has never been played in public yet—and I can't wait to share it with you folks in my hometown first. Please say hello
—
I'll be hanging around before and after the shows.  Hope to see you all soon!!!
 
XoXo,
 
Jezebel