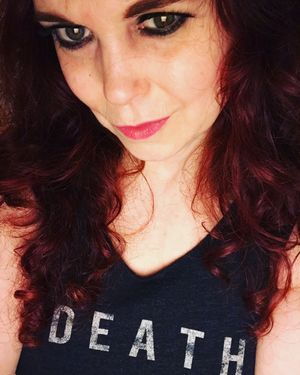 Death is all around us. Mostly in America, we avoid it.  For some reason, it's comforting to acknowledge Lady Death and make peace with her. 

When I write a song that confronts my fears...when I sing and breathe out that fear, that ominous presence--a kind of exorcism happens. And the fear is banished. Or at least slinks away sullenly into a dark corner somewhere.

That's what happened with this song: healing magic. (Also, it's kind of badass, as acoustic songs go.)

A recurring nightmare.

A nightmare no more.

Exorcism.
 
Update: Check out the song "If I Die in My Dreams", by Jezebel's new side project Bye Bye Banshee.