I felt like it was time to talk publicly about my latest music project, Bye Bye Banshee. In creating this new band, I'm hoping to break my music out into two distinct sounds.  Jezebel Jones & Her Wicked Ways will focus on the more raucous alt-country-cabaret-meets-bluegrass side of things, while Bye Bye Banshee is a darker folk rock project.  This is a natural progression since my first record--Queen of the Devil's Rodeo--was a combination of the two styles, for better or for worse.

I've been working on the concept and music for Bye Bye Banshee for three years and soon I'll be recording it in the studio, with an EP to be available in early 2016.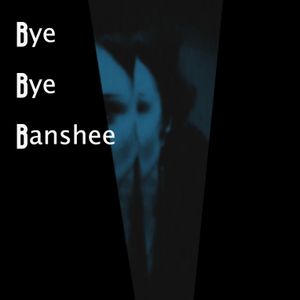 This project is very dear to my heart. Though the music itself could be described as spooky or gloomy (even witchy), the songs attempt to shapeshift the story of Death from that of a scary grim reaper character (male figure) to that of a beautiful and often more benevolent female personification. Female death-related folk figures such as the Irish Banshee and Mexican saint Santa Muerte are featured in the music, along with new myths I've been conjuring up.

When we view Death as a more natural--and less scary--concept, I believe it can free us from the deep undercurrents of fear that dictate our lives. Christianity often uses Death as both the carrot and the stick: the fear of hell is a constant threat and heaven is a rich reward; both are designed to keep people in submission in *this* life. But there's a good chance there is no heaven or no hell...at least not in the way we were taught.  So how do we live our lives differently when we see Death differently?
If you haven't checked it out, you can 
listen to the demos on Soundcloud here
. Or like/follow Bye Bye Banshee on 
Facebook
 or 
Twitter
.
Thanks for your support in this new creative endeavor!
-Jezebel
"To the well-organized mind, death is but the next great adventure." 

― J.K. Rowling